99./ Corona Compassion
As an artist I've done over a hundred documented humanitarian interventions, ranging from ananymous car washing to graffiti removal to delivering aid to children in prison in Cambodia and even saving someones life.
This is a unique time, a time where there is a continuous and hugely increasing requirement for acts of kindness, good deeds, and humanity. I call these Compassions. You can see my website here, www.BirdLovegod.com
For every artwork I sell, I use 50% of the revenue for doing of Compassions. My artworks range from £10 to £10,000. This means there is no limit nor end to the number or scale of the Compassions I do. I also suggest every other artist adopt this system. I also suggest EVERY retailer or service provider of EVERY sector adopt this system, sooner or later. This way we will have a huge service sector of kindness, humanitarian interventions, good deeds, and Compassions. A new World, the result.
This Corona Compassion was actioned as a consequence of the purchase of a £10 artwork: A postcard, see below.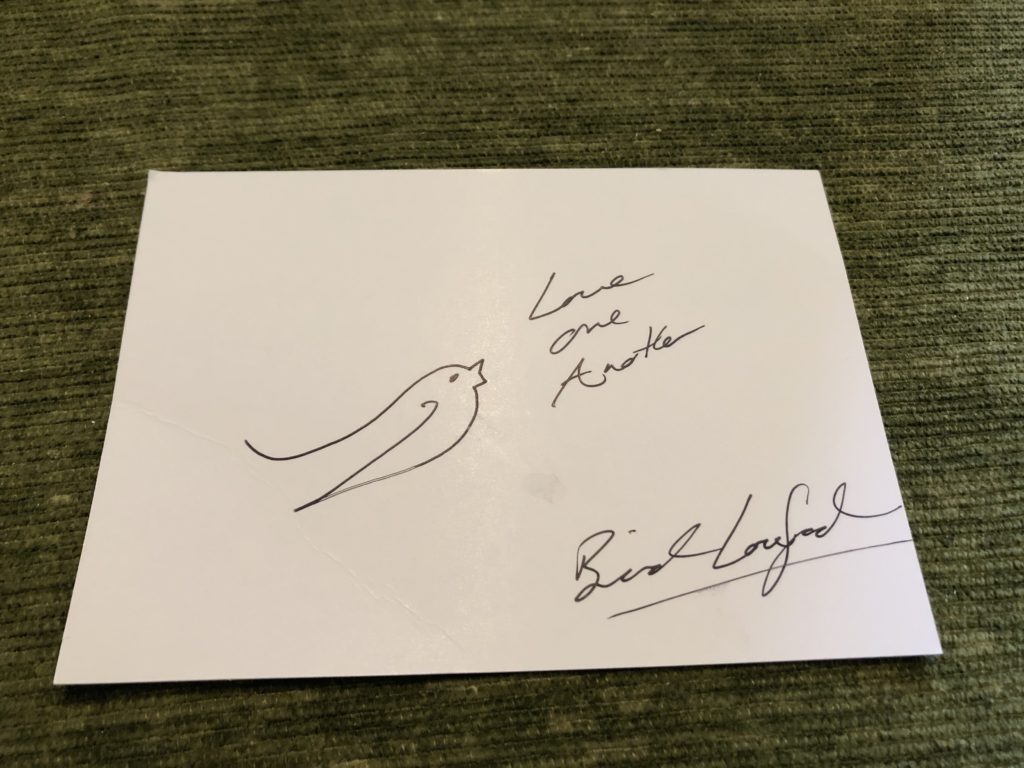 Yesterday on the Next Door app I saw a thread from an elderly man. It turns out he has no friends or family and is self isolating. He was wondering if anyone could bring him a few bits of shopping. Lot's of people replied saying they would help, and I know he has had shopping brought over.
So I sent him a postcard, by post, I know the address it's next door to the Church I go to, used to go to, and will do again.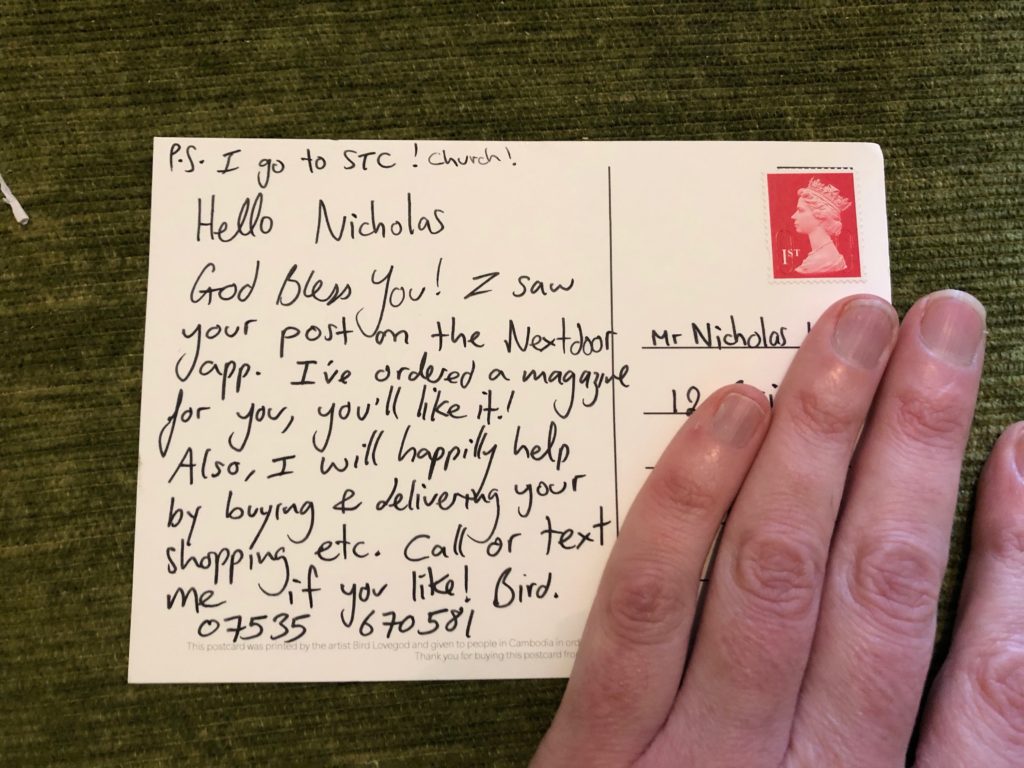 And also ordered him a subscription to Oldie magazine, it's £3 for three editions as a trial, so I set up the Direct Debit on my account. I know he'll like that magazine, I got it for my mum, and I read it myself, and it's genuinely funny and informative and interesting.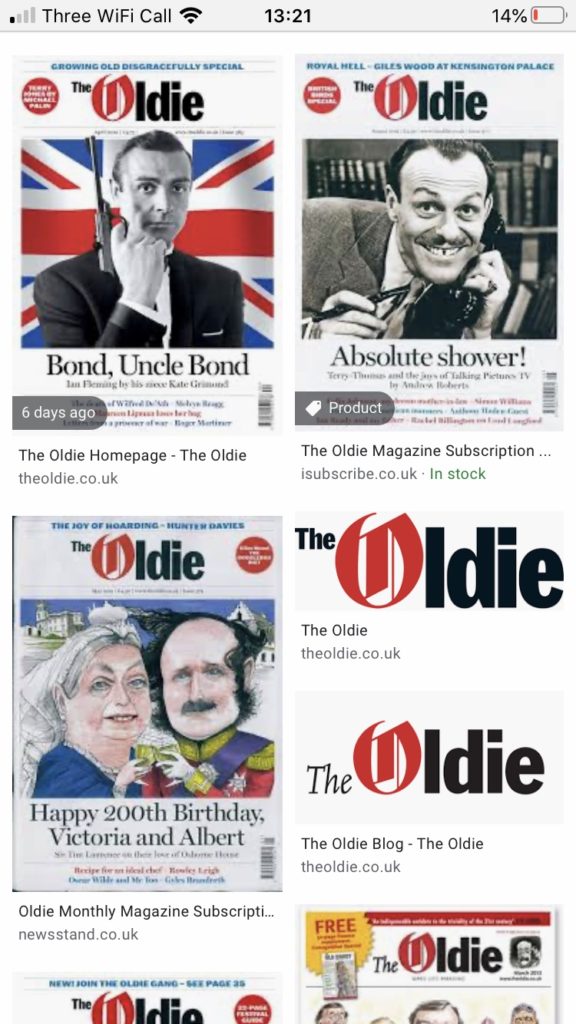 So now he has that to look forward to, and if he needs anything he can use the Next Door app or give me a call or text. And because I have a continuous budget for doing these Compassions, I will be happy to buy his shopping for him, and deliver it, and pay for it.
God Bless. Bird Lovegod
Previous Post
Next Post
---