Our Story
People often ask me how EthicalMuch started.
Click the image and go to the 3 minute video… it's quite cool.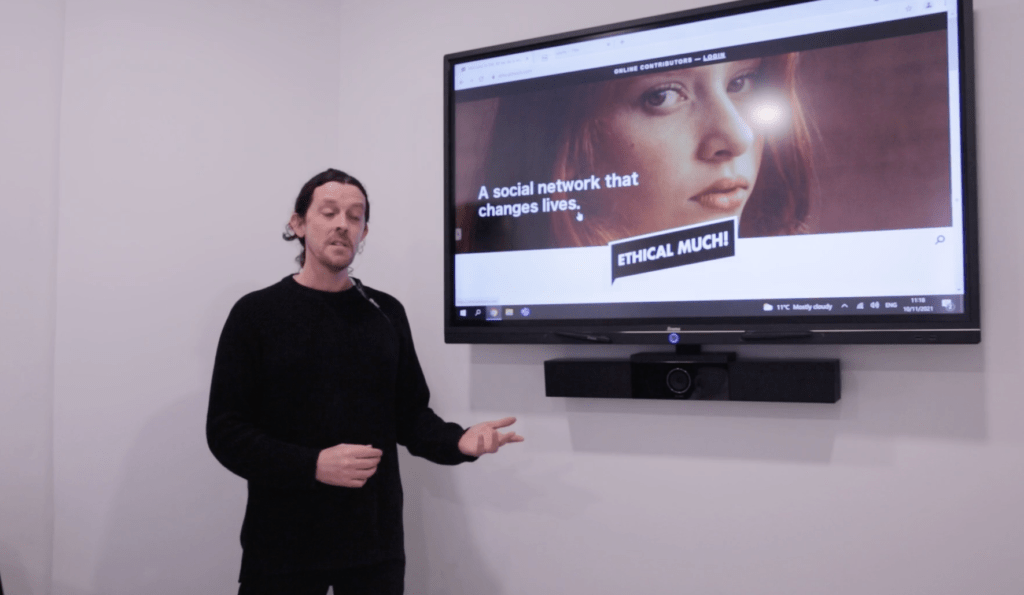 https://vimeo.com/654678431/bd725a3da1
EthicalMuch began in March 2019 as an experiment to try to create the most ethical social media possible. That was the original idea.
It started as a website, ethicalmuch.com, where people could post good news and positive stories.
Businesses chipped in some money, and we were able to make a charitable donation of a few pounds for every post made on the site. We wanted EthicalMuch to have action, not just words, not just another website, but a way of somehow doing good in the real World. It was an interesting part time project for a year.
Then covid happened. As so many stories begin.
And with covid, the lockdowns. Our entire society and culture halted. A phenomenon in itself.
And there was no good news for our little website. And a population of worried people watched the national death count double every three days and sat at home in isolated fear.
And nurses and doctors and front line workers were the new heroes, giving their lives to serve others, some never to receive them back as the sickness passed from cared for to carer.
And we had to do something to help. We had to.
So we printed up cards offering free food parcels. We put our website and email address on, and put them through doors in deprived areas, and exactly zero people got in touch. So we tried again the next week, using different simple cards with a mobile number instead, and the calls and texts came in even as we were posting them, and it went viral amongst the poorest people. We were getting texts from places we had never put cards, people who knew only that they could text this number and ask for help and it would happen.
And we used our funds to buy them food and support them, until our funds ran out. Then we put a shout out for donations, which came in, and we continued.
Then, around August 2020, we launched a magazine, to fund the enterprise, so we could continue and grow.
And here we are.
God bless you. That's how it started.