767. Blessed
He was begging in town, I went over, chatted, ask him if you wanted a hot drink, got him chocolate and plenty of sugar as requested. I don't recall his name, but I think I said a prayer with him. For God to give him what he needs and to take from him that which he does not.
The tattoo is poignant. He is indeed Blessed, but has perhaps yet to receive those blessings. receive them is an action, a choice and decision even. All are blessed. Not all receive the blessing. Many have their hands full with something else.
I pray, and believe, he will receive.
£1.95 from subscriber fund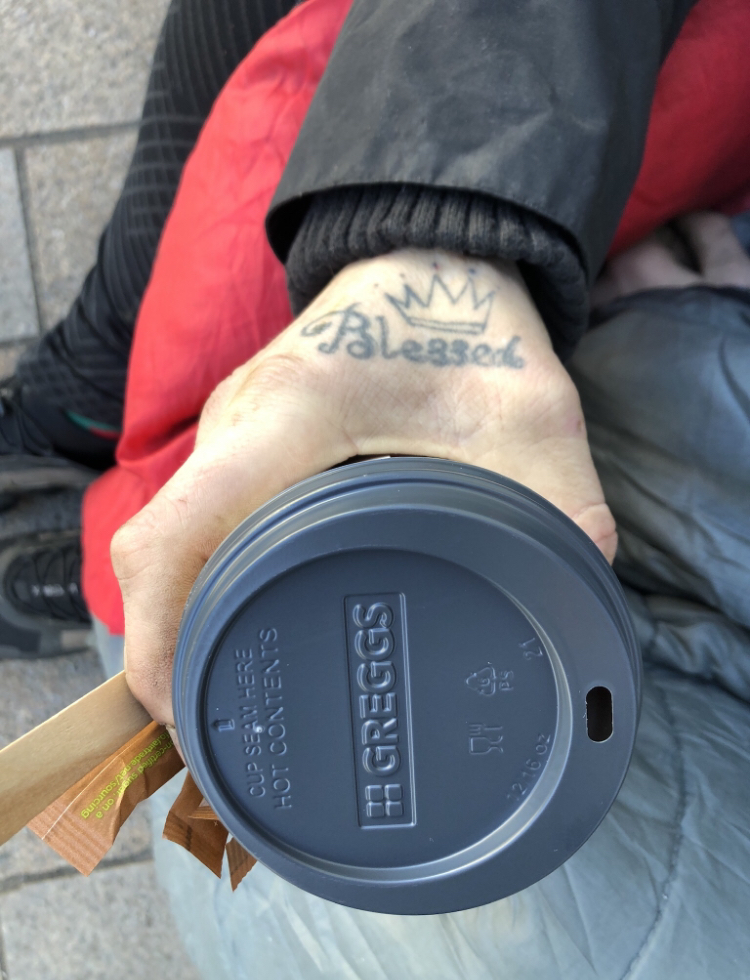 Previous Post
Next Post
---