760. Support for homeless guy
I met this guy when he was sitting outside the pet shop by Graves sports centre. We talked, he's sort of sofa surfing at a flat near by, his relationship broke down and that's how he ended up without a home.
I gave him my phone number and told him to call or text for help.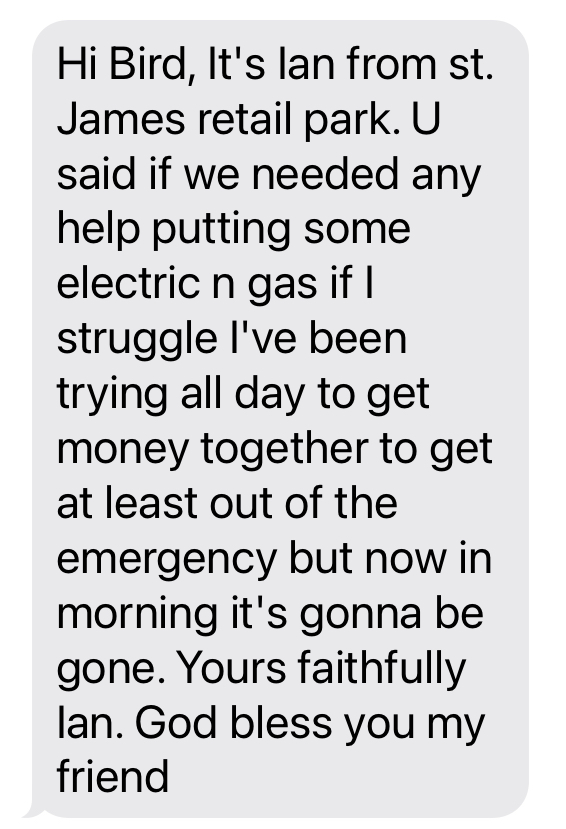 A few days later he did, on Sunday night, and I told him I would come by again. I did so today, as it started to snow. Put £35 on the electric key, which he had brought with him. He was really grateful, and suprised it was so much. Also bought his dog a cosy vest, and a got I an a Yorkie bar.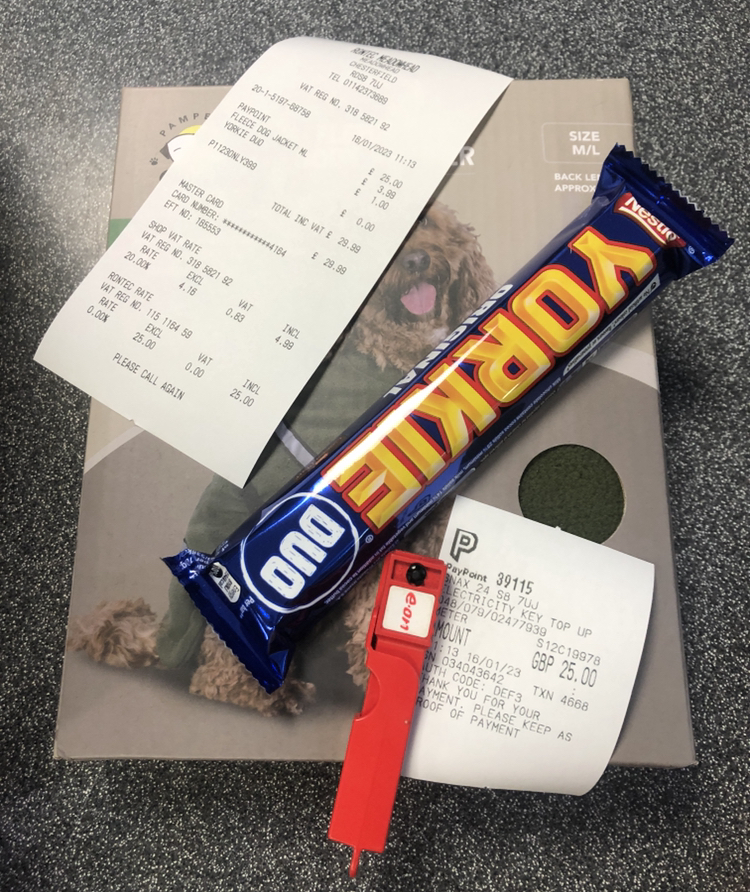 Gave him these, then went to Aldi, and bought him a weeks worth of food, lots of easy to eat things, noodles, and also bread and cheese and ham and bacon and sausages and ravioli in tins. Things that are easy and quick to cook.
Brought him these, and he was a bit overwhelmed and have me a hug. He started packing his things up so he could go back to the flat and get warm and eat.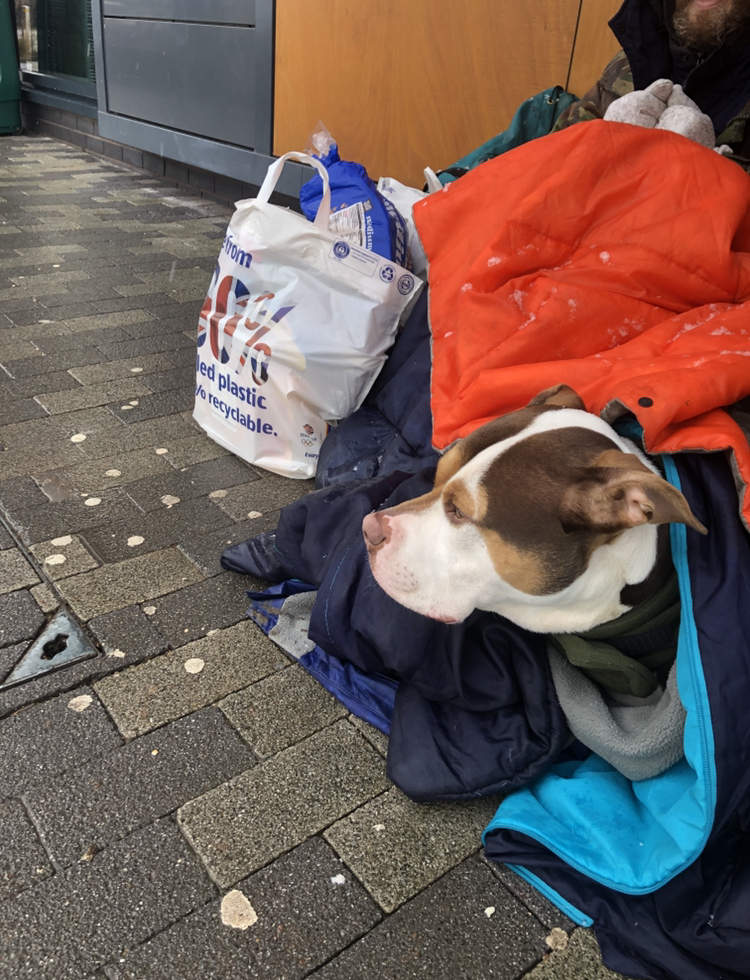 I was concerned that he didn't have sufficient cooking capacity, I asked what there was in the flat, he said there was a sandwich maker type of grill, but no hob or over or anything. Although there was a frying pan and sauce pan.
Sooo… I went to the outdoors equipment shop in the same retail park, and yay, they sold camping stoves! So bought him on of those, and a pack of 4 gas canisters. He was totally delighted, and told me he used to have one of these when we used to go fishing.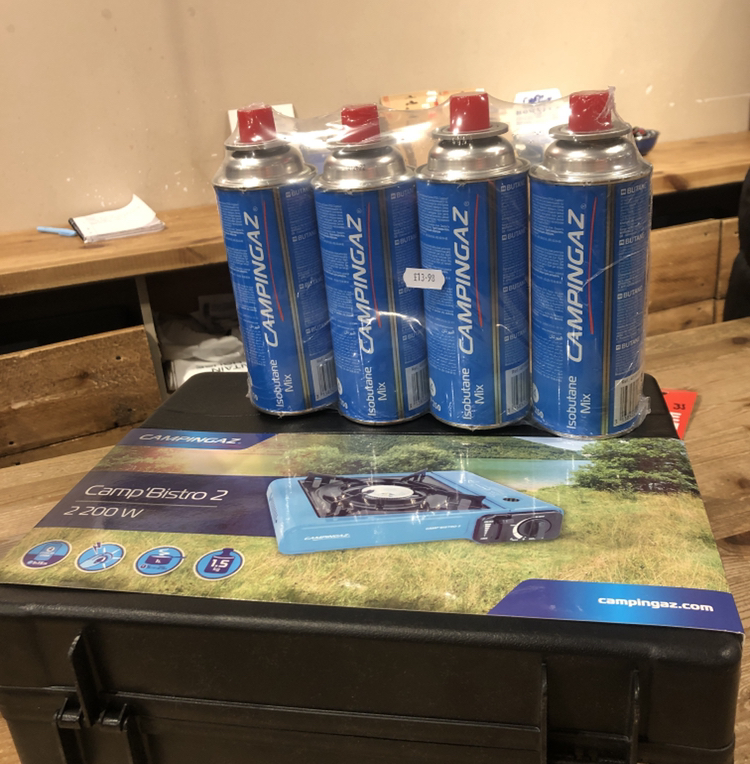 He has an appointment to see Shelter in the afternoon, he hopes he gets his own place soon.
He's going to keep in touch, and let's pray for him, and help him more and more.
£25 for electric
£4.99 for dog fleece and Yorkie bar
£33.72 shopping from Aldi
£23.98 for stove and gas
Previous Post
Next Post
---