618. Coffee and cake for guy in the park
A chap in the park was in need of a little care and refreshment. Jon bought him a drink and food to help him on his way. Used one of our ethicalmuch good deed debit cards, so it comes out of the subscriber fund.
£4.50 from subscriber fund.
If you'd like to know more about our good deed debit cards, send us an email, hello at ethicalmuch.com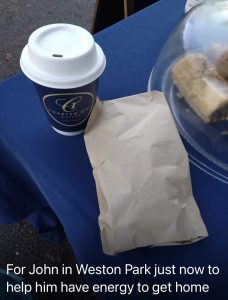 Previous Post
Next Post
---