460. Referred by a subscriber
One of our subscribers is a GP and they referred someone to us, a man in his 30's, suffering from anxiety and various other problems, including the fact of just being poor, which is in itself a huge contributing cause of mental unwellness.
Chatting to him, he was a really genuine, nice guy, trying to sort his life out, everything needs to change for him.
Also included in this delivery, but not in the photo, was a bunch of flowers, for his mother.
£37.62 from the subscriber fund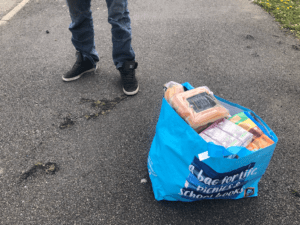 Previous Post
Next Post
---