158./ Care package for rough sleeper number one.
Having been inspired to buy and prepare care packages for rough sleepers I thought to go and deliver the first three. Only had to drive half a mile before the first chap caught my eye. He was lying down on the floor, under an awning for a gym. Just curled up with his coat over his head.
I took him one of the bags over, and placed it down next to him. He was awake, I asked if he needed anything, he said 'financial assistance', and I told him I couldn't help with that. I think he was going through withdrawal, he was suffering. I left the bag with him, he pushed it aside and curled deeper under his jacket. I wasn't sure what else to do, so I just left him with it. The artist in me wanted a photo, it was such a good shot, this guy curled up on a pavement, and the writing etched into the glass door of the gym where he lay reads, We Hurt As One. I resisted the urge for the photo, considering the chaps dignity to be of higher importance. Great image though. We hurt as one.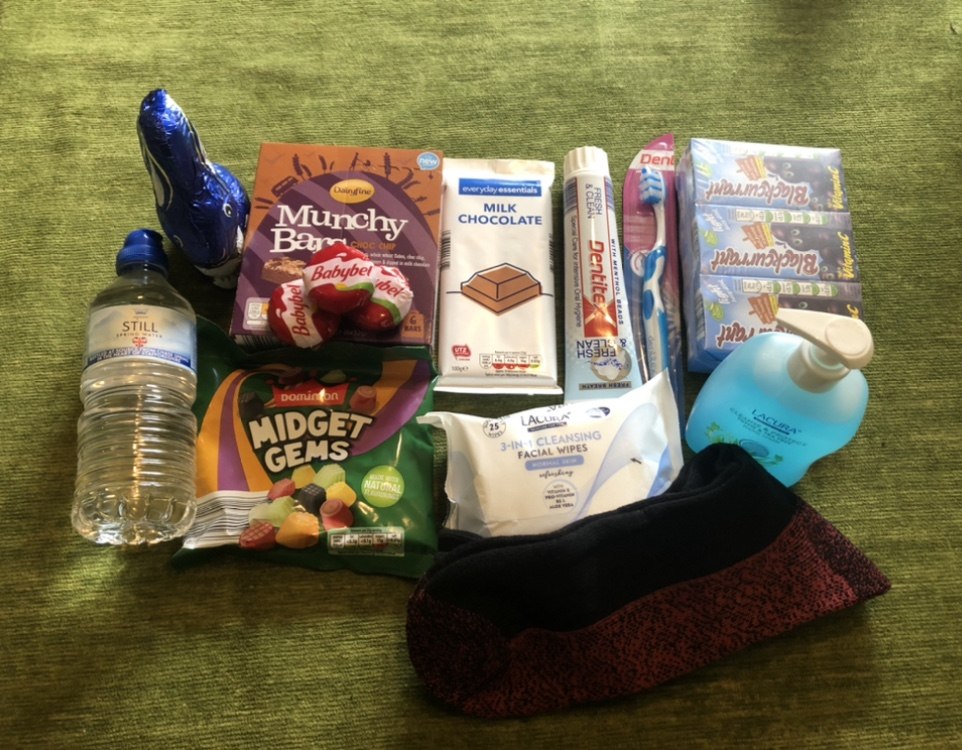 We Hurt As One. Great line, for the times, the the situation. And as a Christian it brought to mind Jesus of course, and his perception, his experience of us, feeling our pain and suffering and being willing and able to share in it, and take it for his own, transforming it in the process. We Hurt As One. It feels very true, very humane.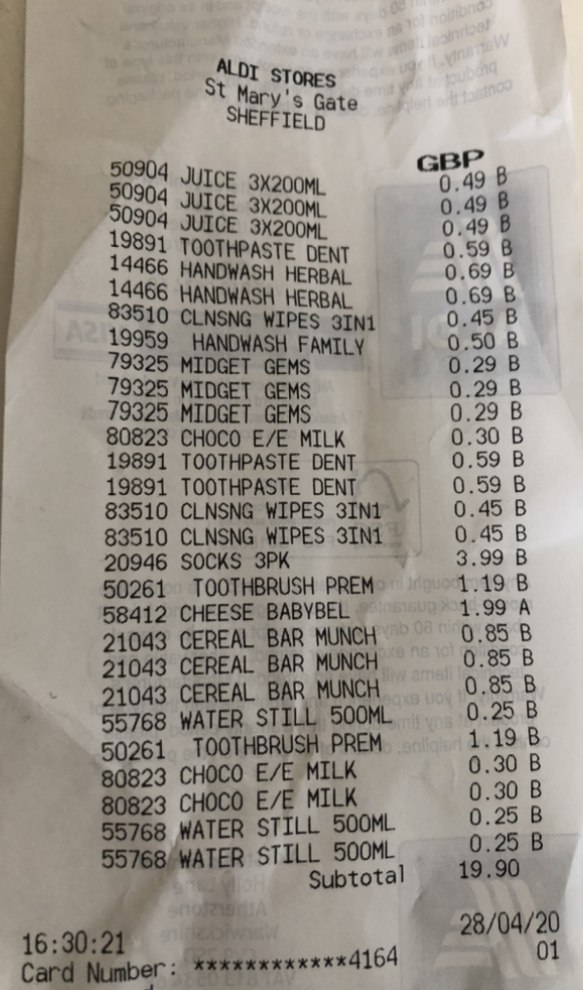 Here's the receipt for three of everything.
This, made possible, by Phil S, who donated via our GoFundMe.
Previous Post
Next Post
---