156./ Walking the Wheel at Waitrose
I was doing my personal shopping and as I got to Waitrose I noticed a homeless guy begging outside. It was the same homeless guy from outside Aldi last week, number 148. I did the bits of shopping I had to do, and felt compelled to do something for the man, to buy him something, same as last time. So I decided to buy him lunch, which involved me walking the wrong way round the one way system, which brought to mind the scene in Midnight Express where the prisoners are walking the wheel and Billy starts walking in the opposite direction. This cracked me up laughing under my facemask, which added even more to the gentle lunacy of the situation.
So I get the man his lunch, and had a chat. Asked him what the score was, thought all the homeless people had been put in 'hotels' (BnBs). He told me this was partly true, what had happened actually was the outreach teams had invited the homeless people sleeping in the city centre to BnBs, but he, and many others, didn't sleep in the City Centre, and no one told them how the system works.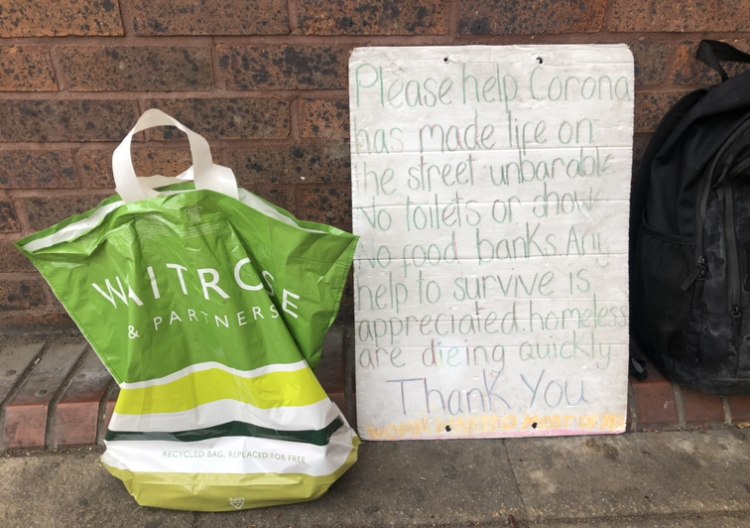 So he's still sleeping rough. I gave him his lunch. He started on the Wagon Wheels first.
It gave me the idea to buy care packages for homeless people, from Aldi not Waitrose, which I did that afternoon. Where are they even getting water from these days?
I'm wondering if I can do more for the homeless people, who do I contact about that? I'll ring the council and see what they say. They gave me the number for housing solutions, so I'll phone them, and see if I can help get this guy housed. Following up on it..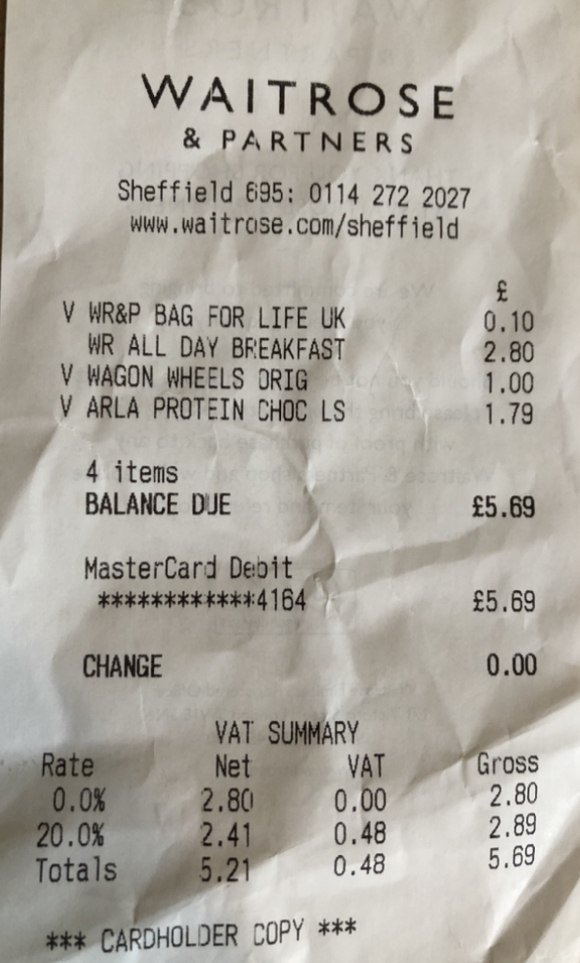 This lunch was provided by the kindness of Phil S via our GoFundMe
Previous Post
Next Post
---