18. To a 58 years old widow
Oum Sokun, 58-year –old living in Kampong Thom province. She is a widow with three children. She doesn't have any income. She depends on her son working as a construction worker and her daughter working as a house keeper with one family in Phnom Penh. She looks after her granddaughter.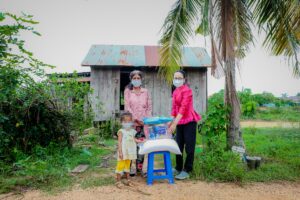 For daily living, she picks vegetable (water lily, green leaves that grow along the fence of neighbour for food).
$ 45 funded by Brave Mission
Previous Post
Next Post
---