19. To a 30 years old girl
Chen Sreytouch, 30 year-old living in a rented house in Phnom Penh. There are four members in the family. She has two sons. Her husband is a dental impression. Since, Covid -19 outbreak 2020 till now, it is very hard to earn an income for daily living. Some time, they eat one egg with fish sauce for the four member in the family.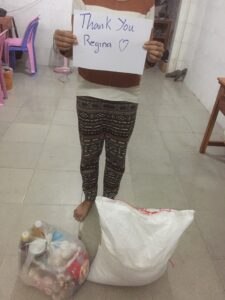 Thank you Regina for supporting me food through Ethical Much UK / Ethical Much Cambodia.
£50 Funded by Regina.
Previous Post
Next Post
---