436. Definitely going to help this guy
He clearly struggles to look after himself, one of the ladies we support has been helping him, he told me he used to be a teacher, a lecturer. Seems like an educated man, but something went wrong in his life, and perhaps he didn't have any people to support him. I'll find out more, and find ways to really change his life, if I can, and if he wants it. I'm guessing he has hardly any clothes, or furniture, he didn't have a saucepan until we got him one last week. I'm interested to know his story. There for the Grace of God.
£19.04 from subscriber fund.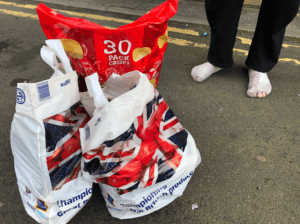 Previous Post
Next Post
---