375. Electric heater bought and delivered.
We bought him a nice halogen heater, cheap to run but will heat a room nicely. He was very grateful, and the next day it snowed all day and it's been really cold ever since … So good timing.
Electric heater funded by Ursula. £23.75
The food we delivered was donated by STC foodbank, run by St Thomas Crookes Church.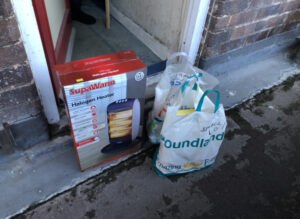 Previous Post
Next Post
---