168./ Happy to help this guy as much as possible.
This chap doesn't like asking for help, but we are here to help, so it's fine. We chatted for quite a while, he said we were a real life saver for him, which is nice feedback.
As well as the food we're going to refer him to the council support services so they can help as well.
Sometimes people might think ' oh it's ok, the council is looking after people'. And they are, and always have, to the best of their ability. But that's like having just one shop, in the whole city. There needs to be lots of shops, and lots of places providing support and help.
I asked this cleint what else he needed, anything at all. He said he could do with a proper oven, he only has a halogen hob device. So that's a mission for once lockdown ends. Get this chap an electric oven.
This is why our community building is so important. By having members from all over the city, especially from the well off areas, we can call on them to support people in need, not just with food parcels, but soon, with anything, books, clothes, computers, whatever people have to offer matched with whatever people need. Whatever people need, crowd sourced from our members, and delivered by us. Sheffielders supporting Sheffielders.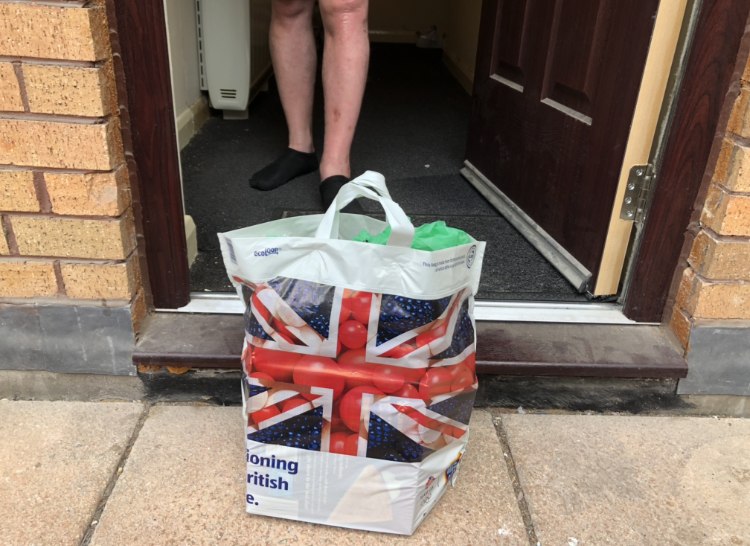 This kindness was made possible by Phil T via our GoFundMe.
Previous Post
Next Post
---