111./ Locked out during lockdown!
I was out in Endcliffe park when I found a key on the floor… a front door key! Oh no! Some poor sausage is locked out in lock down!
I was wondering what to do.. the first thing I did was write a little note and leave it with the key, saying 'if you find this key leave it here unless it's yours!' I didn't want someone to take it!
Then I went home and made some posters and brought them back and put them up in the park.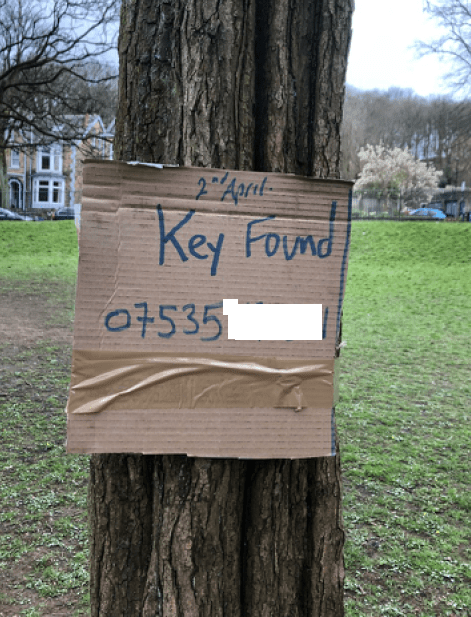 Previous Post
Next Post
---