317. His support worker was with him
We left it outside for her to bring to him. She came down and picked it up, she looked stressed. Half six on a Saturday evening. Hard work, hard times, for many. This parcel contained a rib eye steak, ice cream, breaded fish, chicken kievs, and various tins. Very nice indeed.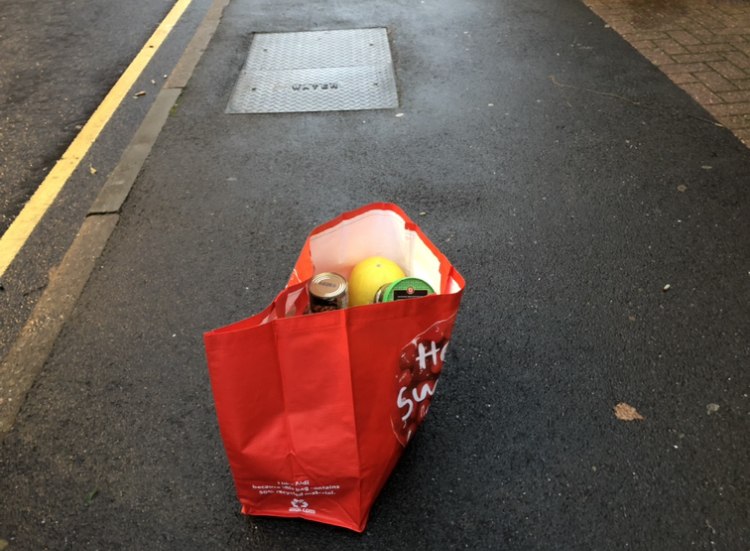 £15.89 from the collective fund.
Previous Post
Next Post
---