285. Saturday … still open for business.
Probably shouldn't be working weekends. This job, like any job, it can creep into every day unless you put a boundary there. Even so, it's Saturday, and calls are coming in. Sometimes it's hard to keep a positive vibe, when there's no day off. Learning to draw the lines.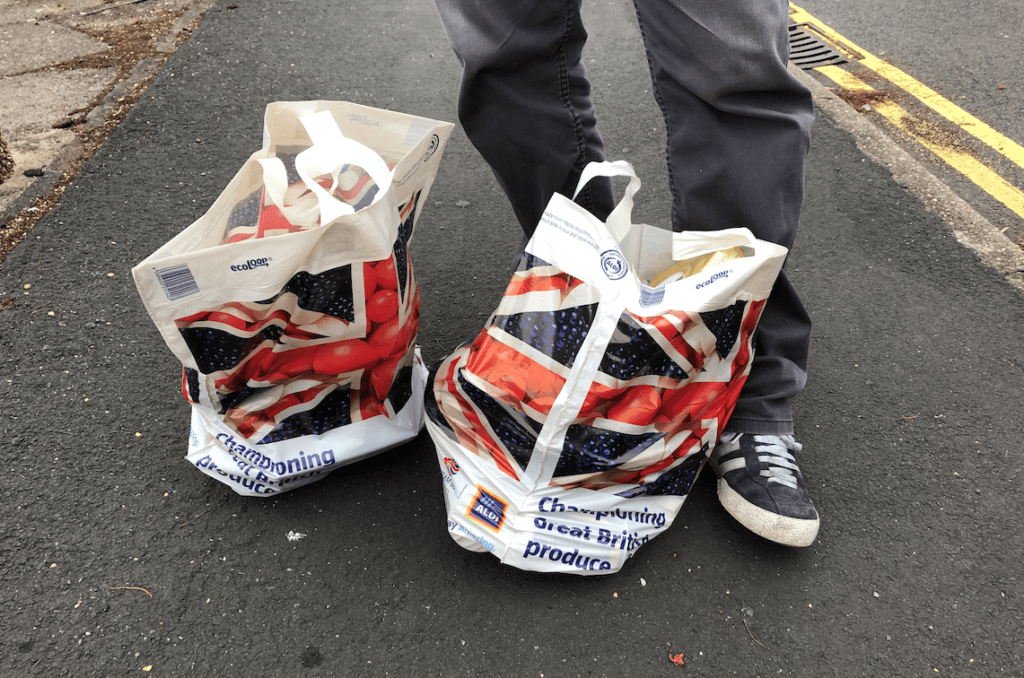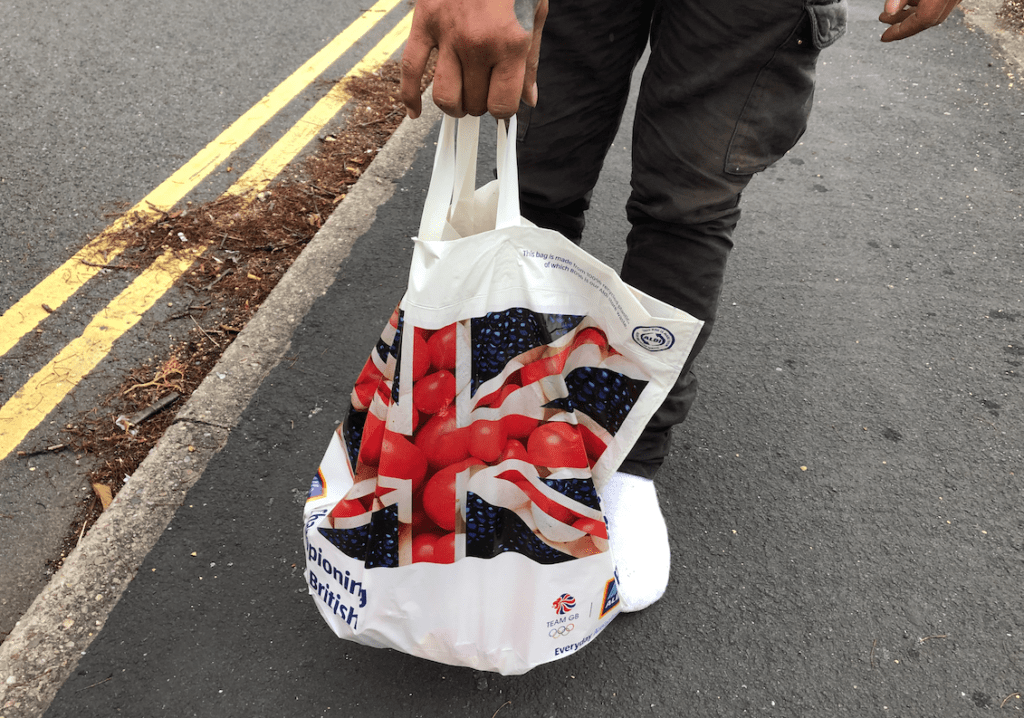 Two deliveries here, one person, they'd been out of touch for a couple of months, then got back saying they really had nothing and could we help. That's the thing, you know, when someones in real need and it's Saturday tea time, what are we going to say, hold out to Monday? Anyway, that, and another person, who said they had nothing and just wanted a pack of pies and chips. To cap it, the Good Deed Fund was out, just pennies in, and then I remembered a bit of cash we had donated, so used that. The two orders came to £20.70p. The handful of cash was £20.73. Keep the change. Done for the weekend.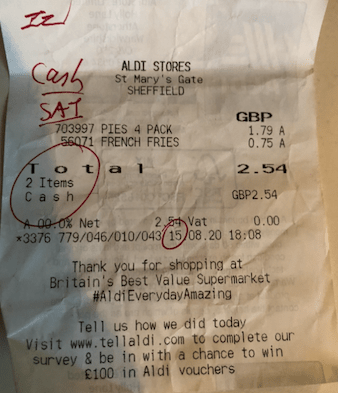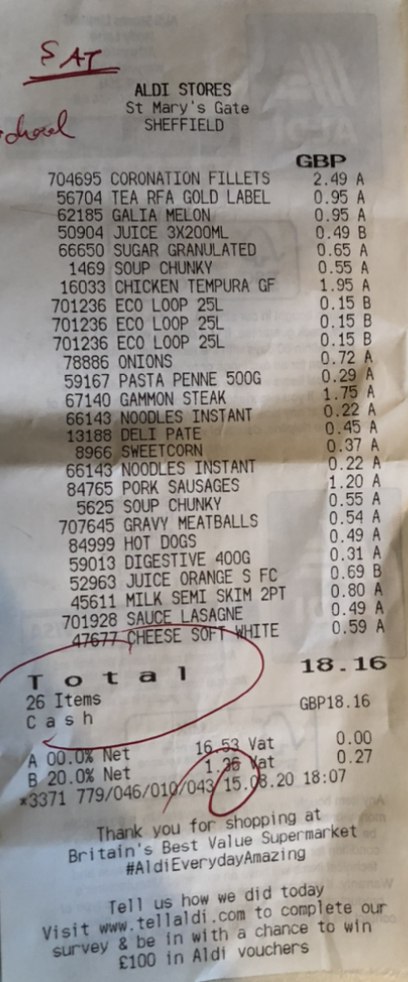 £20.73 funded by Margaret And Jonathan
Previous Post
Next Post
---