218./ Our food parcels are the best in Sheffield.
Just one food delivery today, and for the food delivery I thought, let's give the best we possibly can. I'd spoken to the guy on the phone, he said he'd love some mince for bolognese, and when I was in Aldi I thought, you know, let's treat these clients as if we are a restaurant, where customer service and satisfaction is paramount, let's be generous and giving, and rightly so, because that's what are donors are expecting and why they like (love) what we do.
So I got him the mince, and a packet of chicken kievs, and sausages, and even a nice ribeye steak, and a big bag of spinach, and garlic, and pasta sauce, and a bag of onions, and some juice cartons and biscuits, and some bananas and rice, and all in all, I would be delighted if I were receiving that as a food parcel, it's enough for 4 or 5 days, steak one night, kievs another, delicious.
I'm pretty certain our food parcels are the best in Sheffield, and so they should be. Perhaps they're the best in the UK. Ribeye steaks, that's what you get with EthicalMuch, because what we do is pass on the caring and kindness of people, translated into the best representation of that giving intent, that love and generosity and humanity. We turn love into ribeye steaks.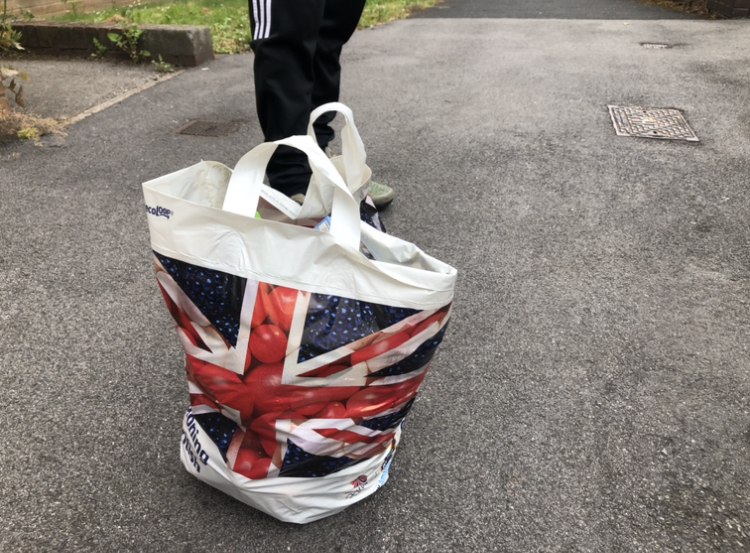 Spent maybe twenty minutes chatting with the guy when delivering the food. He's been self isolating because he has asthma, youngish guy, maybe in his thirties, we exchanged stories and just talked, conversations, about these crazy times which are completely not normal. And our meeting and conversation was normal, perhaps the only normal thing either of us have experienced in weeks.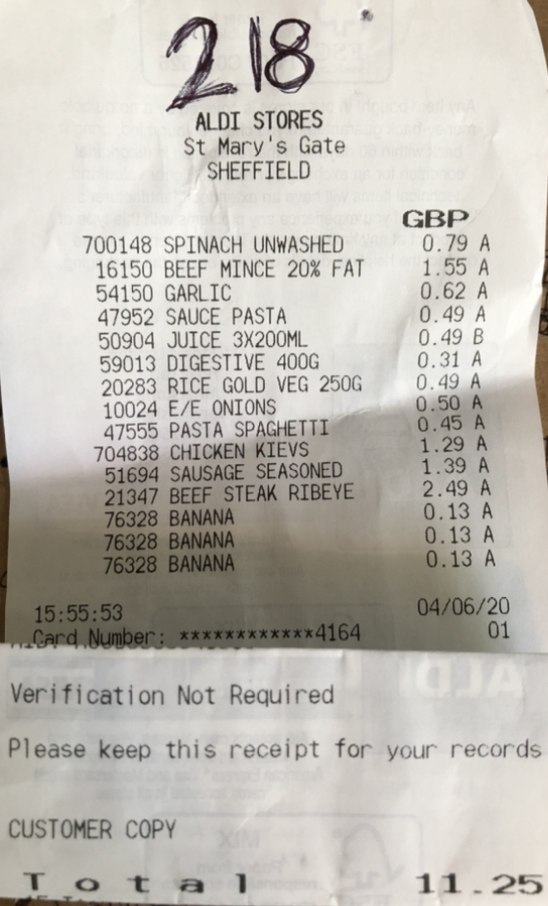 Ursula funded this best ever food parcel. And for £11.25p, it represents the very best of all of us. GoFundMe
Previous Post
Next Post
---