136./ Thursday and more food delivered
A chap texted in, he had been passed our number by a friend, we were happy to help.
Did a standard shop for him, went a few £ over budget but just felt it was more important to make sure he was catered for. He did sound quite in need and desperate on the phone. You can tell when you ask the client what they would like and they say 'Anything'. You can pretty much infer they have nothing.
'When I delivered the parcel it was obvious the client was in serious need and was also physically disabled'.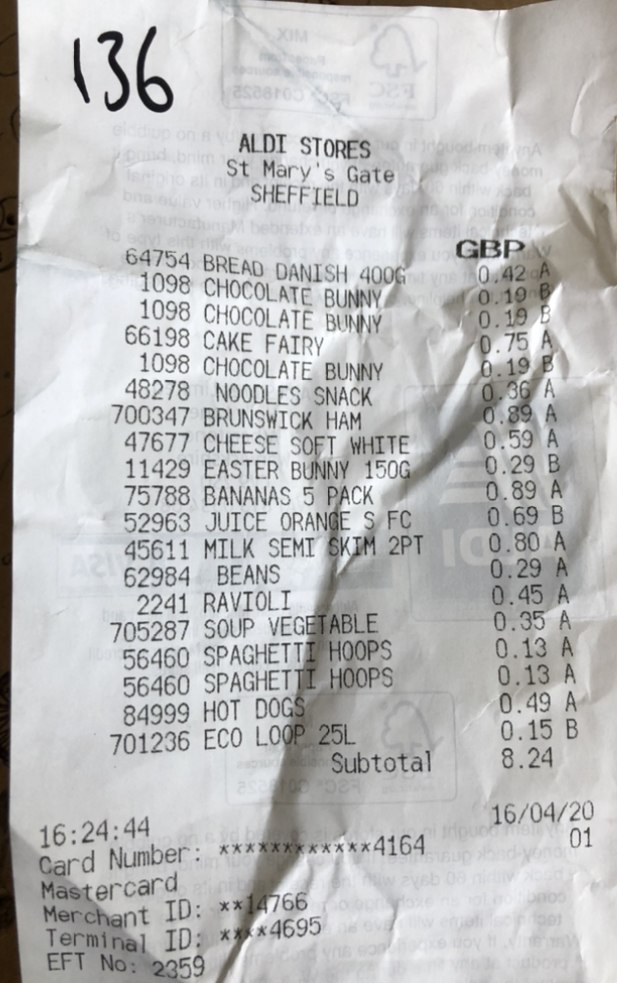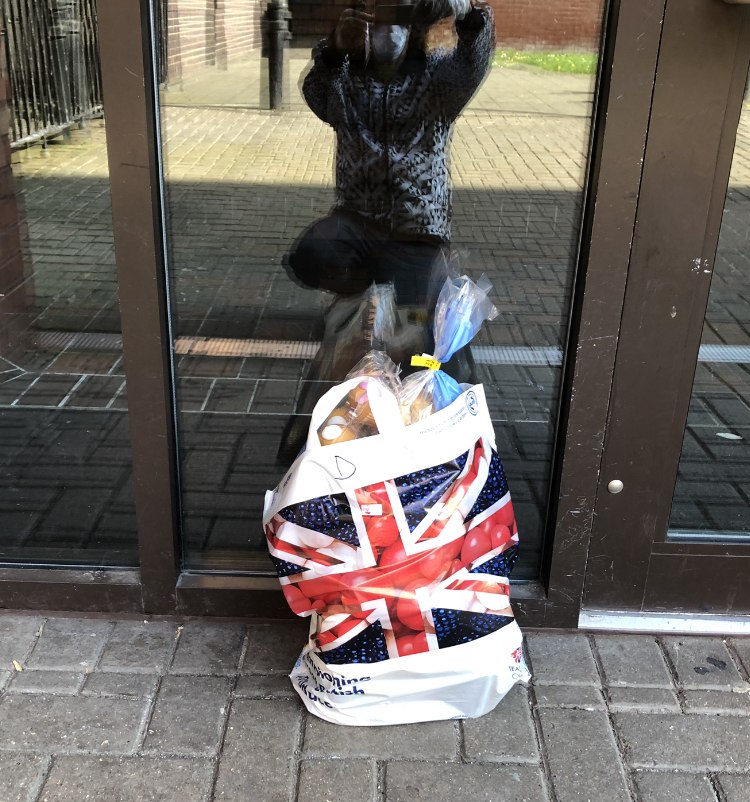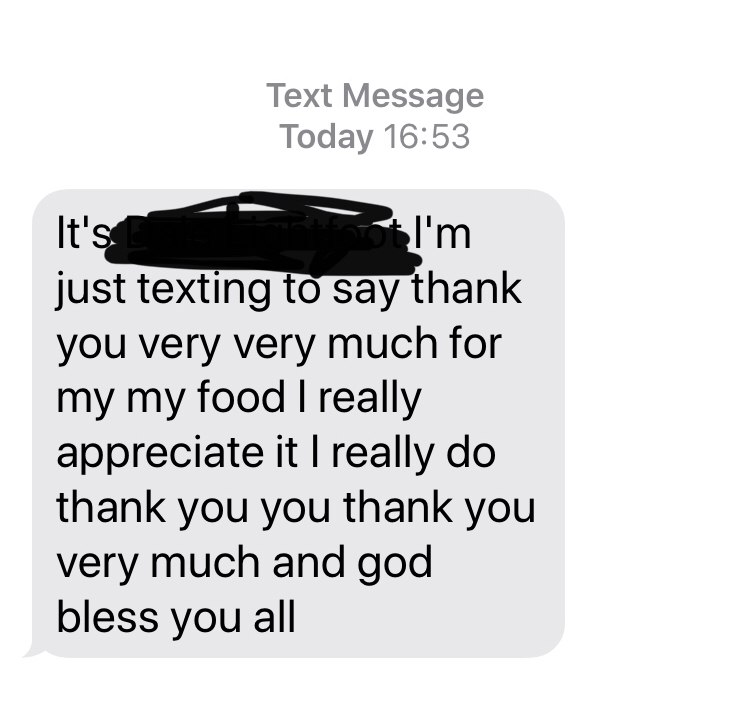 Kindly sponsored by 'Jim'
Previous Post
Next Post
---