EthicalMuch has gone International.
As well as our UK operations, we now are facilitating a chapter of EthicalMuch in Cambodia.
The background to this is that Bird Lovegod, the co founder of EthicalMuch, was in Cambodia in 2019, visiting the prisons and supporting some of the women and children who are held in custody there.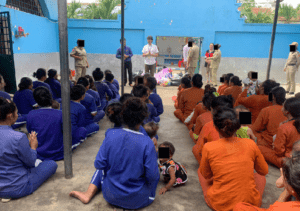 This was enabled by Muylen Org, (she's in the photo wearing the red and black top) as she was, at the time, Exec Director of the Prison Fellowship Charity in Cambodia. Bird intended to return in 2020, but as it happens, things didn't work out that way. Bird and Muylen kept in contact, and in 2021 Muylen left PFC and decided to establish a new charitable service in Cambodia, providing much needed food parcels to rural people in hard poverty, using the total transparency methodology developed by EthicalMuch.
In order to get the ball rolling, Bird transferred £300, which translates as $402, which was used to purchase the first ten food parcels, and cover the expenses of delivery. Each food parcel costs $17.27 in food, and $23 in delivery and administration. To put this in context, people receiving these food parcels will typically be earning around $2 a day, if anything. It represents more than a weeks wages. Food parcels consist of the following: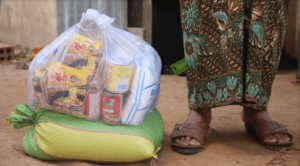 Contents of food parcels: Description and photo.