30. To a 50 years old, Home quarantine
Kampong Thom's sudden increase in continues as province reports 67 new cases on August 11, 2021. The province's recent spike in cases happened simultaneously with the discovery of the Delta variant in the province.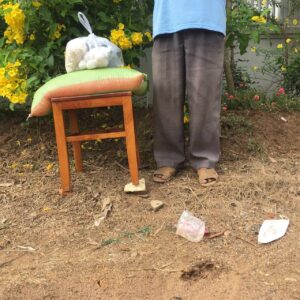 EMC took a package of food to a man 50 years old living in the Kampong Thom due to COVID-19 is continues to struggle and the situation in the province amid a lockdown.
$ 66 Funded by Paul.
Previous Post
Next Post
---